Karen Mejía
Incredible experience! Our photographer was super cool, she made the session very enjoyable. Besides, she recommended many things to us from the area. And I loved my photos!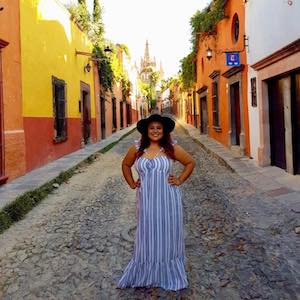 Priscila Rodríguez
Thank you very much for all the attention, Mariana in Monterrey and Anna from Paris. We are delighted with your work and personality!
Laura Islas
I love the photos! Excellent service. 100% recommended
Claudia Lopez
Excellent service, always on the lookout. We loved the photos, 100% recommended especially for honeymoons
Michel Vargas
Thank you for all your attention, excellent service from all the staff, I loved my session
Raúl Cantú
The process was very fast with excellent service, without any setbacks and with excellent photos.
Claudia Quiroga
We were very satisfied with the treatment and the session, very professional, we enjoyed it very much, thank you!
Gabriel Ortiz
We bought a gift card for some friends on their honeymoon and they were very happy. It is a very personalized and original gift.
Gaby Lpz Salinas
We loved our session in Venice, we enjoyed the photos and the "tour" in different locations of the city!
Karla Balderas
The attention throughout the service was excellent. I loved the photos. I highly recommend them.
Ana Ceci
Our session was amazing! thanks to the whole team for their excellent service, attention and punctuality in the delivery of the material.
Lorena Elisa
Excellent photographer and service! We loved it!!! Markus in Vienna was super friendly and thoughtful, thank you very much for this memory.
Mariana Gonzalez
Very happy with the service and attention provided, plus excellent pictures! Super recommended!
Monica Andonie
I loved the service they offered us and especially the work they did! The potos are beautiful!
Sara Fdz Pizaña
We loved the photos and Anna the photographer was very kind I wish I could do it in more locations, 100% recommended!